FIREFIGHTER SHEV system
The FIREFIGHTER natural smoke and heat exhaust ventilation system meets the standards of preventive fire protection according to EN 12101-2 and VdS 2159. The ventilator meets very high standards regarding stability and sound insulation. The unit base and top-flap construction is made of AlMgSi05F22 with integrated thermal separation.
There are three flap versions available: aluminium sandwich sheets, insulated glass or polycarbonate. The versions A33 / G33 are thermally broken according to DIN 4108. Equipped with weatherproof profiled seals between the unit base frame and the top flaps, the units are manufactured with an integrated rainwater drainage system. For higher safety standards the base frames and the top flaps are manufactured from non-combustible materials according to DIN 4102. Additionally, the FIREFIGHTER can be fitted with insect screens. In order to avoid glare, lighting grids can be additionally installed in the system. If required, the FIREFIGHTER can be delivered with fall-through-safety grids to guarantee the required fall-through protection. The units are tested and delivered ready for use.
As the FIREFIGHTER systems are made to order, they can be produced in all lengths and widths up to 2,500 x 3,000 mm. The maximum width of the insulated glass version is, however, 2,000 m.
Field of application:
Flat roof
Gable roof
Pent roof
Pent-roof skylight
Gable-roof skylight
Northlight roof
The systems conform to DIN EN 12101-2 and VdS 2159 (depending on the specification). The EC declaration of conformity is delivered with the product.

Further tests and certification are found here.
Versions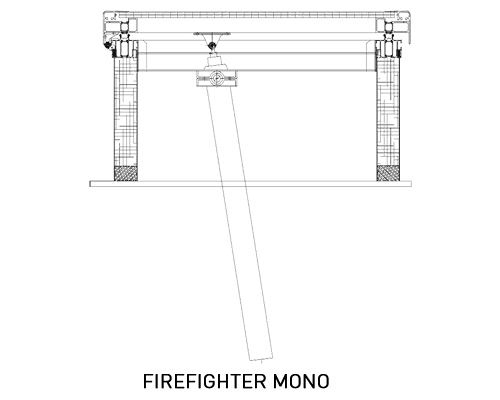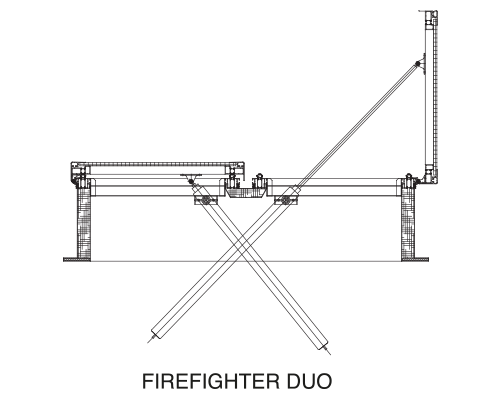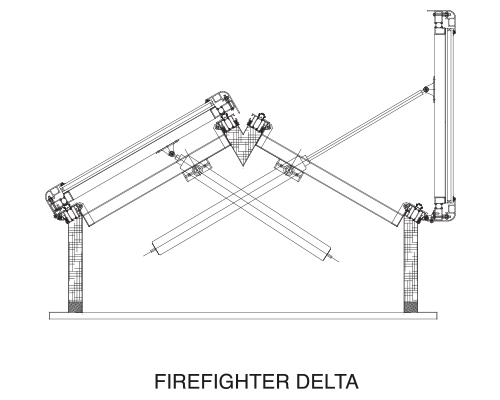 FIREFIGHTER DUO with horizontal top-flaps is available in two models; model 22 (no thermal separation) or model 33 (thermally separated).
FIREFIGHTER DELTA with inclined top flaps at a 30° angle, only available in the thermally separated version.
Top-flap versions for model 22:
Top-flap versions for model 33:
16 mm multiwall polycarbonate panel, clear (Lumira™ insulation on request) or opal
any safety glass and glass for special requirements on request (fire-resistance rating A1)
A2 double-skin aluminum (50mm or 70mm insulation)
Subject to locality and requirements the most suitable version can be chosen with regard to different:
Details to drive technology and control systems are found here.