MEGASTAR
The MEGASTAR is a multifunction ventilator for natural ventilation, all-weather ventilation, smoke extraction, and natural daylight lighting. In the event of rain, the top flaps close and the inside flaps open. The MEGASTAR is controlled by either pneumatic cylinders or electric motors. It can be equipped with insulated glass flaps for special needs such as insulation, sound reduction and natural lighting. There is a smoke alarm system and the smoke and heat extraction functions can be operated via a thermal priority valve with CO2 cartridge (pneumatic version) or a 24 V electric motor.
The design of the MEGASTAR is identical to the MEGAPHOENIX in many aspects, the only functional difference being that the top flaps can be fitted with insulated glass. Additionally, the MEGASTAR can be fitted with insect screens. In order to avoid glare, lighting grids can be additionally installed in the system. On request, the MEGASTAR can be supplied with fall-through-safety grids, thus helping to guarantee the required fall-through protection.

Field of application:
Flat roof
Arched skylights
Northlight roofs
The MEGASTAR fulfils the requirements of the DIN EN 12101-2 and VdS 2159 (depending on the specification).

Further tests and certification are found here.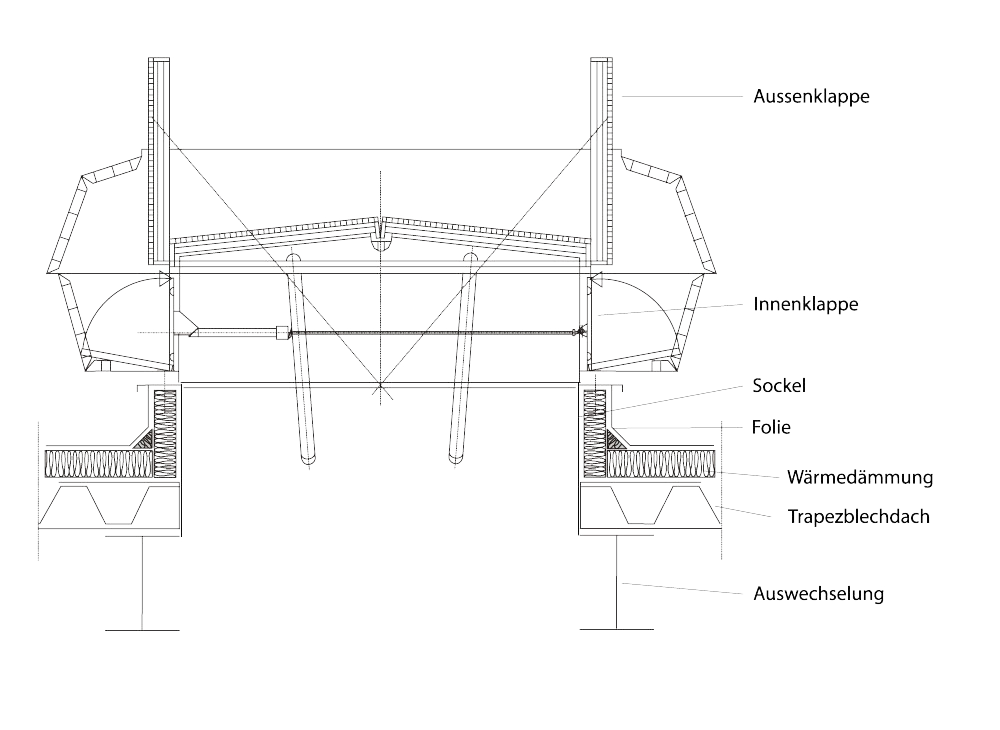 Top-flap versions:
16 mm multiwall polycarbonate panels, clear (Lumira™ insulation on request) or opal
any safety glass and glass for special requirements on request (fire-resistance rating A1)
A2 – double-skin aluminium (50 mm insulated)
Sizes:
The MEGASTAR can be produced in all lengths and widths up to 1,900 x 2,500 mm.
Design characteristics:
In general, the dimensions of the MEGASTAR inner flaps are 300mm (height) by 120mm (length). Subject to locality and requirements the most suitable version can be chosen with regard to different: