MULTIJET
The MULTIJET is an all-weather version of the SMOKEJET, the difference being the modified frame with lateral ventilation flaps (comparable with MEGAPHOENIX and MEGASTAR), which provide for good ventilation even in bad weather. The lateral flaps are also opened pneumatically or electrically as soon as the upper louvre blades close due to rain. The closing mechanism consists of two springs. The MULTIJET also serves as natural smoke and heat exhaust ventilator. It is the only officially approved multi-purpose ventilator for use not only on horizontal roofs, but also on inclined roofs such as Northlight roofs. Additionally, the MULTIJET can be fitted with insect screens.
Field of application:
Flat roofs
Arched skylights
Northlight roofs
The MULTIJET complies with DIN EN 12101-2 and VdS 2159 (depending on the specification). The EC declaration of conformity is delivered with the product.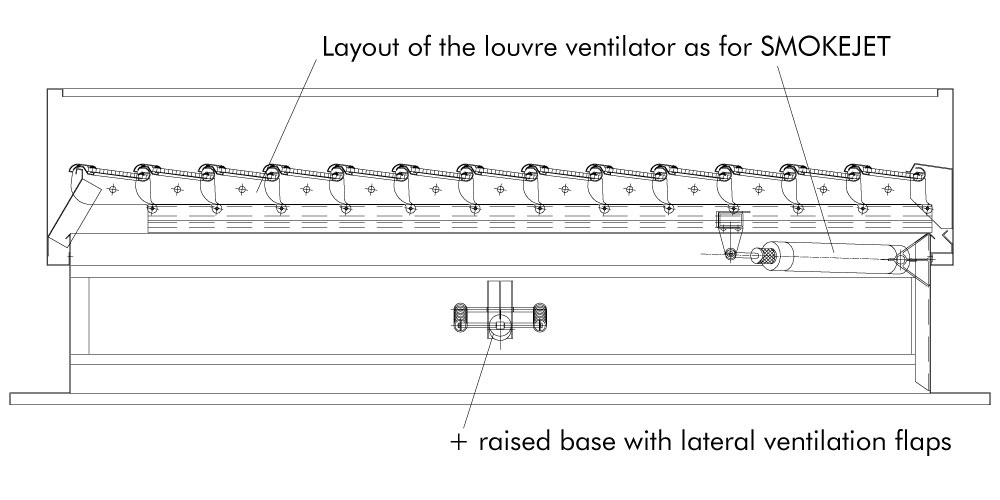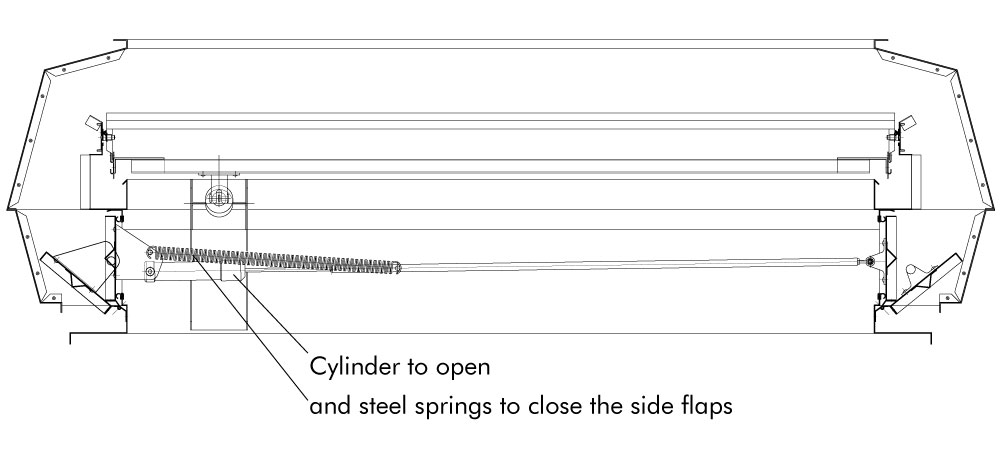 Sizes:
The MULTIJET can be produced in widths and defined lengths up to 1,926 x 2,966 mm. As is the case for the SMOKEJET, the lengths are determined by the louvre width of 133 mm.
(Length = number of louvre blades x 133 mm + 40 mm for the frame).
The same louvre blades are available for the MULTIJET as for the SMOKEJET. The inner flaps are generally 160 mm high and 120 mm long. Subject to locality and requirements the most suitable version can be chosen with regard to different:
Information on control systems are found here.