VenturiSmoke VS1 NSHE system
VenturiSmoke is a natural smoke and heat extraction system (NSHE), which complies with the European Standards. It features an opening panel, that opens to an angle of 165° in case of fire. The drive unit technology can either be pneumatic (cylinder) or electric (48V drive). Both functions, OPEN and OPEN/SHUT can be respectively assigned to the compressed air cylinder. For day-to-day ventilation the pneumatic version can be additionally equipped with a 230V electric drive, which opens with an upstroke of 300 mm. The 48V version's drive can also be used for daily ventilation.
Application:
• flat roof (up to a maximum roof pitch of 15°)
The systems comply to the requirements according to EN 12101-2.

Construction features:
The VenturiSmoke is made from aluminium alloy AlMg3, AlMgSi05F22 and steel parts. EPDM seals reduce the loss of warm air to a minimum. All pivot points are maintenance free. Optionally, the VenturiSmoke can be fitted with anti-fall grids, which meet the demanded fall through safety standards. All systems can be delivered either pre-mounted and ready-to-use or in modular design.
Ideal for flat roofs with flexible construction sizes of up to a roof opening of 2 x 2 meters.

Suitable for day-to-day ventilation, subject to model

Durability tests of 10,000 open/close cycles certify the stability and functionality of the design as well as the high quality of the materials used.

Good aerodynamic effectiveness

For daily ventilation the 48V drive allows for adjusting individual opening angles to a maximum of 165°

Also available with dark flap

Available with thermally separated flaps.

Energy saving, natural illumination, which becomes glare-free, when opal, softlite or Lumira-filled polycarbonate multi-wall panels are used for the opening panel infill. (Illumination from above is five times more effective than from the sides.)

Fall-through safe, subject to model

Fire classification A1, subject to model

Delivery of the systems either pre-mounted and ready-for-use or in modular design
Variants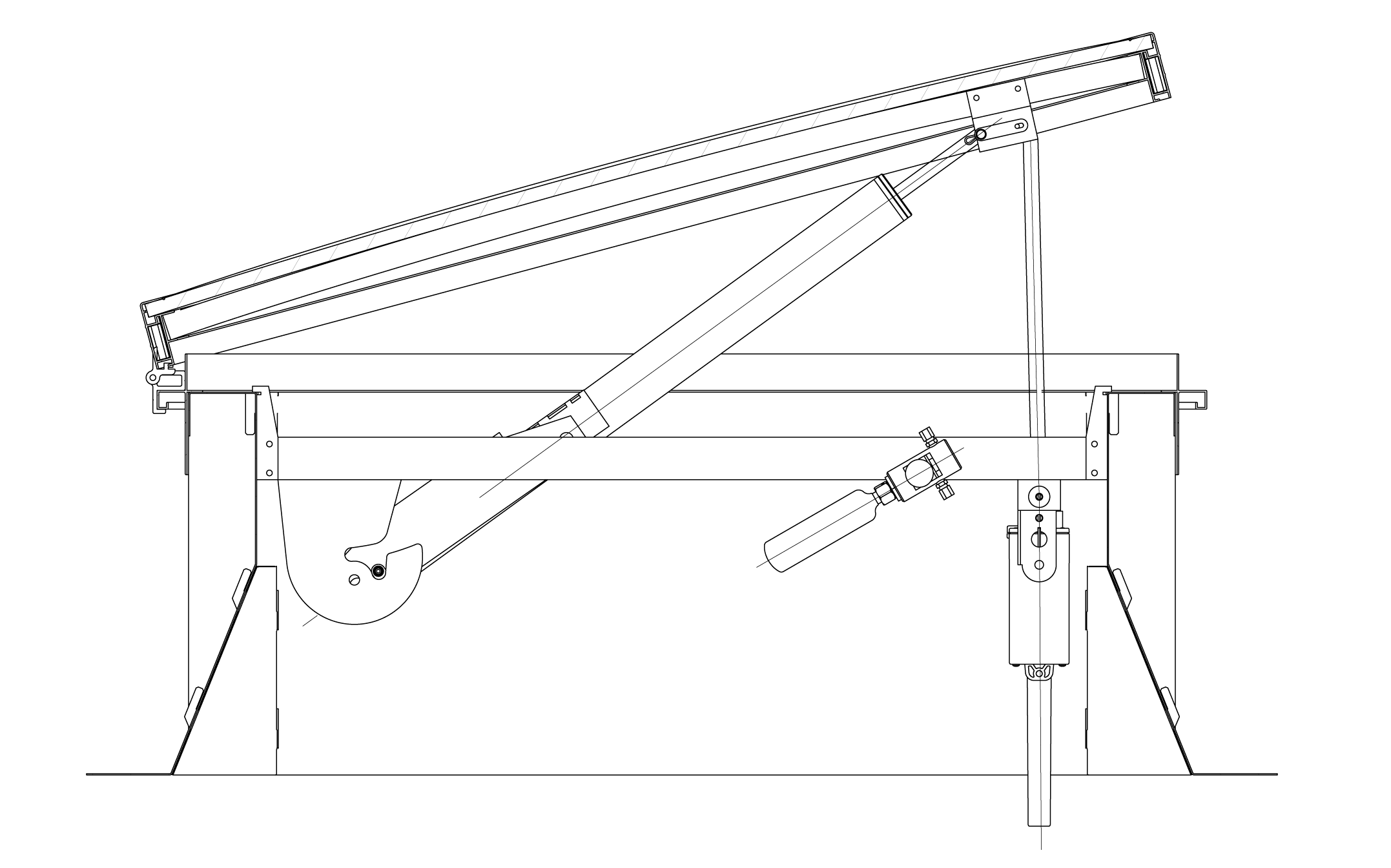 Pneumatic drive with 230 V motor for ventilation
Electric drive for adjusting individual ventilation preferences
Opening panel infill:
• A1- single-skinned aluminium
• A2- double-skinned aluminium (insulated)
• A3- double-skinned aluminium 20 or 30 mm (insulated and thermally separated)
• K2- 16 mm polycarbonate
• K3- 16 mm / 25 mm polycarbonate (thermally separated)
Construction sizes:
Due to the size of the traverse, the roof opening width is restricted to the following dimensions:
1000, 1200, 1250, 1400, 1500, 1800 and 2000 mm. The roof opening length, however, can be built in all conceivable dimensions between 1000 and 2000 mm.